Yoga, Qi Gong,   Fitness and Mental Training with Priska Waißenbacher. 
Whether you choose personal or group training, private honeymoon yoga, Qi Gong aboard or a mountain pasture retreat
I am looking forward to making our ideas come true. When it comes to occupational health promotion I am keen on looking after your emlpoyees in a holistic way.
Upcoming group sessions and workshops at Tauernspa Kaprun . 
---
My personal history lead me towards Yoga and Qi Gong. These two methods bear an essential insight:
The look inside yourself changes everything.
Qi Gong and Yoga as means of fonder body experience may help to sense and further respect signals your body is constantly sending. This bears the chance to an appropriate balance of challenge and health prevention.
Both methods are based on holistic philosophies which may be a guidance to selfness including their entire surroundings.
How to integrate Qi Gong and Yoga 
I am open to creative and new events, which are willing to incorporate Yoga and Qi Gong in their schedule.

If you want to pamper your (hotel-) guests there's nothing better than creating the chance to have a look inside with Yoga and Qi Gong. You will surely leave a special note to them…

Sport events gain highly from additional Yoga and Qi Gong offers because of the beneficial effects on regeneration.

Contributing Yoga and Qi Gong within your travel offers is something really special for your guests, who are more and more open if not to say demanding in these ways.

Yoga und Qi Gong  personal training suit perfectly with sport activities concerning (business) health prevention programs.

Pupils, parents and teachers ask for more active breaks. Mobilize your team and bring some exercise and relaxation in the lessons.

Depending from weather conditions all offers can at least partly be held in nature.
---
Humans exist of and are surrounded by Qi like fish in the water.
Qi Gong is part of Traditional Chinese Medicine.
Alignment and harmonisation of body, breath and heart is the basis for the Qi Gong-way.
Qi Gong is a way to evoke and fully unfold our self, it's a holistic way of life which reunites the body, mind and soul in mindfulness.
The range of exercises consists of precious treasures I've learned over the last 14 years.  I consciously stand back from listing all kinds of exercises. After talking to you I'll set up an idividual schedule for you and your clients.
---
Yoga is a kind of inner state, where the mental and intellectual process calms down. (Patanjali: Yoga Sutras) Yoga roots in India and is part of Ayurveda.Yoga evokes body intelligence, it reunites body and soul. When I started my Yoga formation I began to discover my body in a new way. This experience is the basis of my current yoga sessions, which can be quite demanding in many ways.
Intensive Yoga includes dynamic, body-oriented exercises, which open you to your own limits and borders in order to widen them in the next moment..
Every yoga practice is a combination of body alignment and mental consciousness. Every single moment, the focus lies on  breath as a go-between body and mind. Because of the fact that we are living in an external focused "bodily" world, Sri K. Patthabi Jois says that the very start of Ashtanga* Yoga has to be body-oriented as well.
*Patanjali, the author of the Yoga sutras is commonly seen as the father of Yoga. In his writings he presents a method of yogic practice which includes eight (ashta) limbs (anga). These are sequenced states of human Yoga experience. The body positions (asana) are one limb in this path and describe the most popular aspect of Yoga these days.
---
A project to encourage stress reducing skills and self-perception
Developed in collaboration with Karin Pucher, Yoga- and relaxation trainer
Since more than six years pupils of Kaprun's secondary modern school have shown pleasure and an open mind for new ways in school. The project lesson teaches the kids abilities to deal with stress, to strengthen trust and to enhance their mindfulness. The children learn breath-, body- and relaxation exercises which are trained weekly and at best some are automatised throughout the year.
The pupils' feedback prove the essence and potential of those lessons again and again after each school year and it shows the importance for their salutogenese. It is a seed for mindful action within themselves and their surroundings and we are very grateful for that.
---
Core Training, Nordic Walking


Body Workout - whole body training, coordination

Back care - healthy back, HIT (High Intensity Training)

 Stretching, Progressive Muscle Relaxation   

Theoretical  background in  health &  fitness             
---
I was born and raised in Styria, the green heart of Austria. Being a child I have already enjoyed spending time in nature and I have loved to travel…the farer the better. As a teenager I started snowboarding. Nowadays it still accompanies me pared with my passion for offpiste skiing.
I finished my studies in Graz as a teacher in sports and English.
I went abroad at the age of 21 and worked as a sports- and relaxation trainer on cruise ships and in different countries. By this time I had the chance to travel the continents and gain lots of experience.
When I settled down in Austria again, I chose to live around Zell am See, Salzburg and entered university for a master degree in health and fitness.
I first got in contact with Qi Gong in 2000. While attending a formation in health training I was taught my first exercises by Bendedikt Egger. I was overwhelmed by feeling the benefits of it.
Inspired by Thomas Bubendorfer, a well known Austrian freeclimber, I opened myself to Yoga. I dropped into a Yoga formation and my first teacher Young-Ho Kim evoke the passion which has enriched my life since. Writing my master thesis for my studies at the university of Salzburg I focused on Yoga and brought some light onto its health preventing aspects.
Sports in combination with nature and (travel-) adventure have always attracted me so far.
Concerning Yoga and Qi Gong I have discovered two different means of keeping and regaining power, balance, stillness and relaxation. Furthermore, they opened myself to my own spiritual path.
I love to teach and I am looking forward to sharing my passion with YOU! May my action within carpepunctum enlighten every single moment in being together.
carpe punctum (lat.) … live the moment
Every single project includes different challenges. I want to offer you flexibility and creativity concerning your project. Write an e-mail or contact me via contact form for a free and open information request. I am looking forward to reading/hearing from you!
---
Tauern Spa Zell am See - Kaprun
Every monday and thursday from 5:30 to 7:00 p.m.
Free participation with your day-pass or single booking at the counter.
Free mats and blocks available.
Please come in yoga clothes and bring a towel. 
I am looking forward to seeing you!
---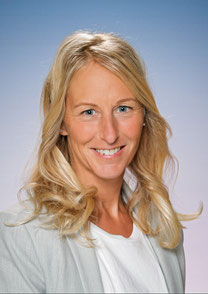 Contact:
Priska Waißenbacher, MAS
+43 676 711 54 54
priska@carpepunctum.at